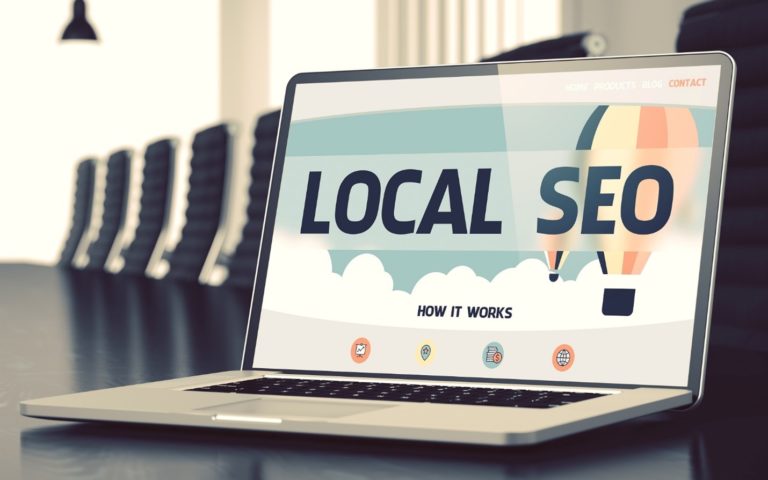 Understanding Local SEO- A Guide
Stand Out amongst the Lot by Following Effective and Modern Local SEO Tactics
Local SEO has been the talk of the town since 2005 when search results were first optimized for locations and distances. Since then, local SEO has been implemented by millions of businesses because its results are undeniably effective and long-lasting. To understand how local SEO works and why it is so important, let's look at what professionals from an SEO company in Fairfax have to say.

What is Local SEO?

Local SEO, simply put, is Google and other search engines considering a user's location when providing them with the search engine results page [SERP]. This does not mean that one will have to add words like "near me particularly" or "in XYZ location" for the SERP to show locally optimized content.
So, what does it mean for a business? First, it will be great to follow local SEO practices if you own a local business. A recent study revealed that 50% of mobile phone users visit the local stores near them after conducting online research.
Needless to say, efficient and appropriate local SEO practices will help your business grow at a relatively higher rate.

Tips to Improve Local SEO
Now that you know what local SEO is and why it is important, it's time for you to understand how you can optimize your content to ensure it appears for online users who go to search engines with local intent.

1. Optimizing the NAP
NAP is short for name, address, and phone number. Be sure to add these three things on your website as well as social media channels. In addition, you need to ensure that the NAP is consistent throughout all online mediums.
It will also be helpful to add location pages to your website. This will direct online users to your business's different locations, contact information, and other relevant details. Adding a Google Maps location will be a bonus and help your business rank better locally.

2. Google My Business

Google will most likely rank your webpage higher if you have a verified and up-to-date Google My Business page. In addition, you can add information like the business's contact info, working hours, and even customer reviews. To create and verify your Google My Business page, click here.

3. Evaluate Your Local SEO
SEO has been evolving and changing constantly. To ensure you're up to date with the latest trends, it will be a good idea to conduct an audit and evaluate your business's local SEO. It will also help if you analyzed your competitors' sites and evaluate their recent SEO tactics.
If you need help with competitor analysis, contact Course1; we are an SEO company in Fairfax and Alexandria that can help you grow your business substantially through on-trend SEO practices.

4. Optimize the Meta Details

Try to include the name of the city where you work and the type of services you provide in meta details. Meta details include your URL, meta descriptions, headers, title tags, and content.
While there is a lot of debate over whether optimizing these meta details works, these elements will help your business rank higher on SERPs and provide customers with relevant information on the search page itself.

Concluding Thoughts

There are many more elements that go into local SEO; let an SEO company in Fairfax take over and manage all your company's SEO needs. For more information regarding our SEO-related services, click here.
Let Us Help Your Business Grow and Rank Higher on SERPs