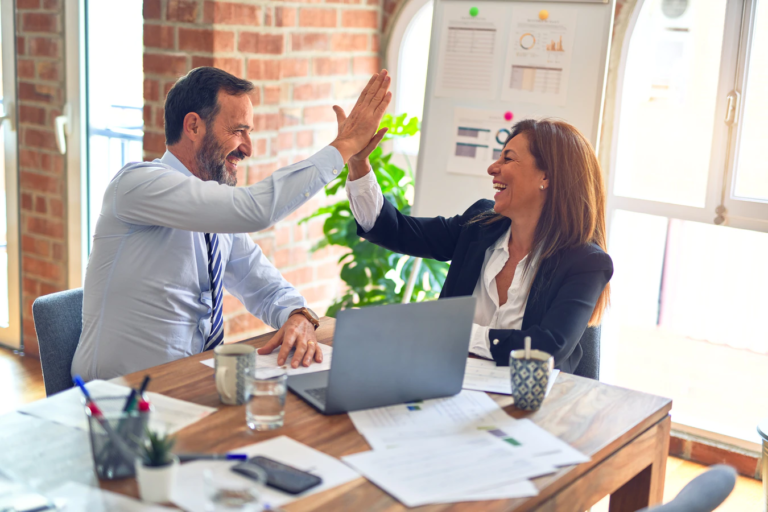 American writer Anthony J. D'Angelo is credited with the maxim: "Don't reinvent the wheel, just realign it." It means pay attention and follow the advice of those who have done what you are trying to do, adapting it for your life and applying it to your circumstances.
This is important to the entrepreneur and small business owner trying to squeeze as much productivity out of each hour as possible — while trying to expand the least amount of resources. Learn from others and then keep track of what worked, what didn't, and what changes you made, so that others can learn from you, too.

Busy vs. Productive: Entreprendre is a verb

Entreprendre is a French verb meaning "undertake," "begin," or "initiate." It's also where the noun, "entrepreneur" originated from. As an entrepreneur with a small business, think of yourself as the verb — action-oriented. This doesn't translate into being continually "busy" — it translates into making the best use of your time so that you have productive accomplishments.
Keep track of how you spend your day, then look at what you can cut out that doesn't accomplish your goals. This includes planning and then controlling meeting agendas so they don't veer off course and waste valuable time.
Prepare a realistic to-do list for each day.
Don't get mired in technological conveniences. Limit checking emails to a certain time each day so that you don't allow that task to interrupt productive work.
Do take advantage of tech tools that simplify your daily tasks. For example, you can get payroll calendar templates here that make keeping on top of this essential function quick and easy.
Don't discount the value of taking breaks for making better decisions and better physical health and how it can jumpstart your motivation engine.
Review and measure your business
In addition to taking stock of yourself and how you operate, you should also take stock of your business each year.
Measure your progress and compare it to others in your industry.
Assess what improvements you need to make, from improved employee benefits to technology upgrades that you can afford — or that will pay for themselves within a reasonable time period.
Verify that you are adhering to all legal and regulatory standards and guidelines and that your legal structure makes sense. For example, if you've been operating as a sole proprietor or partnership, that current structure may make less sense now based on your growth or other business changes since it could expose you to greater personal liability. For many small businesses, the limited liability company or LLC structure provides the protection of a corporation, yet which has certain tax implications to consider. Discuss your best options with your financial advisor.
Surround yourself with smart people
Recruit and hire people who compliment you and who are smarter than you — then create a culture that attracts them.
Network, network, network. Don't stop learning from others and working to get your name out there. Humanize your business with your presence and offer assistance that makes sense. One good and affordable networking opportunity that is small business-friendly is your local chamber of commerce. Here you can find collaborative opportunities with other business owners and learn their best practices, as well as find leadership opportunities that can earn recognition for you and your business.

It's both business and personal
An entrepreneur's passion is a very personal thing, and that passion should infect your employees, your customers, and those in your networking circle. But be mindful that your passion doesn't interfere with how your business should be run — sometimes it's best to step back and empower your employees more so you can approach your business operations later with a fresh look.
Finding the right solution may be easier than you thought. Reach out to your expert marketing managaement consultants in Alexandria Virginia or Fairfax Virginia for the strategies you need to get started and keep churning out results.