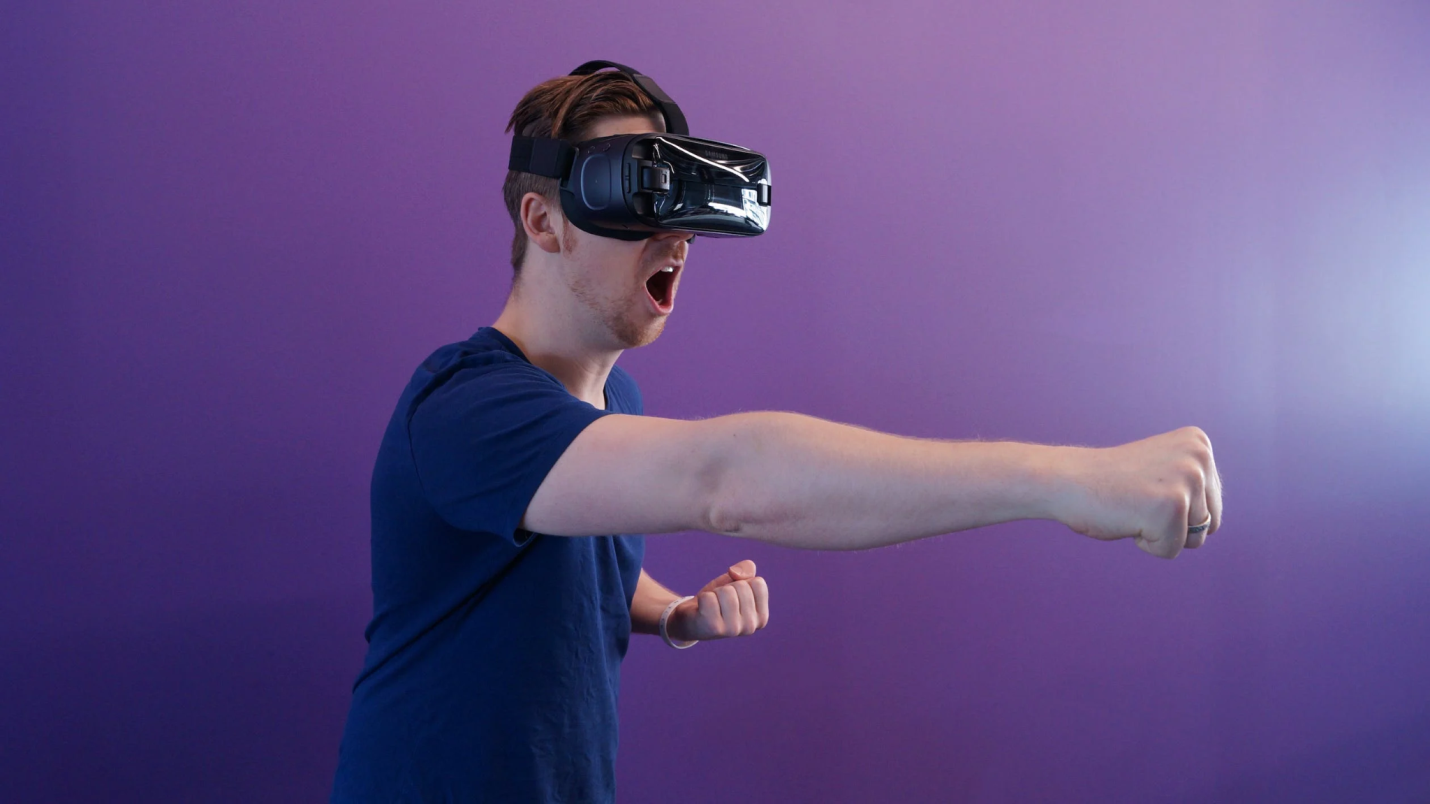 The digital marketing world is constantly evolving due to changing consumer behavior and technological advancements. Marketing best practices are in constant flux even as marketers struggle to stay on top of the latest strategies and trends.
To help you remain ahead of the competition and stay updated about the latest marketing trends, we have compiled a list of innovative marketing trends that you need to keep abreast of this summer 2023.
Short Form, Vertical Videos
During its third-quarter earnings of 2022, Meta announced that reels now account for over
20%
of the time of Instagram users. In fact, the engagement rate of users watching reels is 22% higher than watching regular videos.
Short-form videos remain an affordable way for marketers to promote content and offerings. In addition, they also have the
highest investment returns
of any social media strategy. The average minimum watch time for a TikTok user is about 5 to 7 seconds. As such, marketers need to convey all their key information in just a few seconds, and short-form vertical videos is the best way to achieve this.
To remain successful, it is important to have a high presence on popular social media networks that feature short-form videos like Instagram, TikTok, and YouTube (Shorts). In addition, many social media platforms are also looking to make video caption a default option so you need to add this to your 2023 strategy.
Instagram for The Highest ROI
Instagram
is a social media platform that offers the highest return on investment and quality leads. According to social media marketers, Instagram has the most accurate algorithm, which is crucial for brand reach and awareness. In addition,
52%
of social media marketers plan to increase their Instagram investment in the year. In fact, 36% of businesses are planning to use the platform for the first time in 2023.
Micro and Nano Influencers
Influencers remain one of the hottest trends in the online marketing world – however, the truth is that traditional influencers are hardly cheap. An influencer with just up to half a million followers can have you paying around $1000 per post on social media.
More and more marketers are leaning towards leveraging micro and nano influencers. Consumers are now switching to nano influencers since they find their content more relatable. Micro and nano influencers also cost less than your traditional big-money influencers.
Having a scattering of micro and nano influencers working with your brand can help ensure your offerings are displayed to the relevant niche in a more personalized and relatable way, which is the key to creating better customer relationships over time.
Google Verified Listings for Local SEO
Google My Business listings for
local SEO
is one of the most effective forms of marketing in 2023 for small local businesses, like contractors or veterinary clinics. These listings are instrumental in offering valuable information based on geographical location and display "near me" searches for consumers. It also allows customers to know more about your business, including past consumer experience and the quality of the service. In addition, customers can also view star ratings, business hours, and contact information of the company.
Make sure to get your business listing verified to ensure all information is correct. This can help you manage business information in Maps, Search, and other Google features. Plus, verified businesses are considered more credible and trustworthy. In addition, it protects you from fraud like if someone tries to steal your identity and claim your business as their own.
Smart Bidding in Google Ads
It can be exhausting for ad managers to completely monitor and tweak their ad copy, keywords, and bids. Thanks to automated bidding in Google Ads, the system can now use machine learning to evaluate the huge amount of data on users to tweak your bids in real-time at any time. This allows PPC managers to remain in control of their ads while embracing automation.
Keep in mind, though, that your PPC ads still involve human strategies. You will still need to try and test everything, including comparing automated bidding strategies with each other.
Multisensory Social Media
Multisensory social media
integrates a variety of formats like text, audio, video, and fully-immersive environments, including AR and VR, to bring users more immersive and engaging experiences.
Some examples of multisensory social media are Instagram adding music to static images, and Twitter, adding podcast pages for US users. In addition, META is also heavily investing in the metaverse.
In 2023, companies should consider editing their social media content to include audio, music, captions, GIFs, polls, and other media to offer multisensory experiences on social media, even though they may be on a small scale.
Super Apps
A super app is a technology that mixes together a bunch of seemingly unrelated services like messaging, entertainment, video, e-payment, and commerce. This offers users a more convenient and immersive experience that helps them meet their various needs on a single platform.
A great example is of TikTok, which integrates multiple features that can copy features on other social media platforms, whether it is a BeReal clone to carousels and stories. Meta is working on WhatsApp to transform it into a super app that goes beyond one-on-one messaging by adding various community tools and payment features, currently in specific regions.
Marketers are now making use of all app features that provide followers with an all-in-one experience on the social media channel of their choice.
Chatbots in Marketing
Businesses have been using chatbots for years; however, they are now going beyond just answering questions to tech problems. Today, chatbots have several real-world applications and help businesses interact with customers in a better way. Just consider the example of Uber, which uses chatbot technology to request Uber rides through the Facebook Messenger app. This not just makes the customer experience more convenient and seamless but also shortens the purchase cycle.
Another great example is that of Bank of America. AI-enabled chatbots are now leveraging advanced predictive analysis technology to anticipate the needs of the bank's clients and lead them through complex banking processes. With these chatbots, customers have a more seamless experience saving money, checking their account balances, and making payments, ensuring Bank of America becomes a customer-first brand.
Metaverse
The metaverse is a virtual world that offers endless opportunities to marketers. It is a digital space where augmented and virtual realities come together to offer a highly interactive and immersive environment for everyone.
Today, online social trading is a probable concept due to the network of virtual universes and realities where space exists everywhere. About
90% of marketers
are plan to invest in metaverse marketing in the coming five years. Some of its key trends include focusing on alternate reality and virtual reality, NFTs, metaverse real estate, and a battle between various metaverse.
Many brands have already started experimenting with the metaverse. For example, Sephora has a virtual reality store, which leverages facial recognition so that customers can try on products virtually anywhere. The store also offers a virtual reality tutorial on how to apply makeup correctly and many other features.
Nike has created the NIKELAND virtual world that allows visitors to play sports as well as offers NFT sneakers and accessories for metaverse avatars. The automaker Ferrari first released its 296 GTB model to the Fortnite community before launching its physical car. In addition, Starbucks is allowing members to earn and buy NFTs that can help them access immersive coffee experiences.
Metaverse real estate is also skyrocketing, with a single parcel of metaverse land selling for millions of dollars. Some of the largest real estate investors are already buying virtual land and making property on it. These lands can be used to create virtual playgrounds, workplaces, and meeting rooms. Investors can buy different metaverse platforms with unique virtual settings, and these properties, like physical properties, can also be developed and flipped properties as well.
Non-Fungible Tokens
NFTs are digital tokens that can be used to buy other NFTs, and can be traded or exchanged. Every NFT is immutable, which means it cannot be copied and hence is yours alone. Besides art, NFTs are also now making their way into the world of digital marketing.
Today, companies are giving away NFTs as part of their marketing strategy. A great example is that of Marriott's Bonvoy raffle that offers not just 200,000 Bonvoy points but also a free NFT for lottery winners. In addition, mega corporations like Marriott, Twitter, and Adidas are also increasingly using NFTs for their digital marketing strategies.
How Course 1 Can Help
Course 1 is a specialized online marketing firm that offers creative solutions to developing and growing small businesses. We not only offer you traditional online marketing strategies and campaigns but are also active in metaverse marketing as well.
We can help businesses create unique metaverses available on Facebook apps. We also manage metaverse ad campaigns where we promote events in virtual spaces and drive users to visit the digital world and interact with activities and other visitors. We will collect all data in a CRM and send a monthly report to our clients for marketing and sales purposes.
We are also working on a metaverse game to offer up to 75 homes in a metaverse neighborhood and up to 20 stores in a metaverse mall. Once these properties are developed, investors can rent or customize them to fit their brand. We are in partnership with two metaverse companies called Immerse Marketing and JIKU. Shop, which have properties that can accommodate 2D, mobile, AR, and VR.
We are well-positioned to become a leading metaverse marketing service in the industry. For more information, reach out to us today at course1.com.