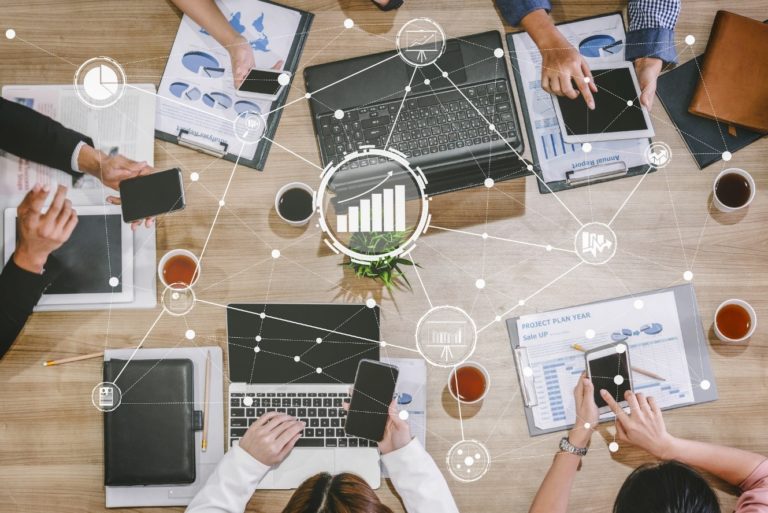 The Need for Businesses to Stay Relevant Online in 2021
To say that 2020 was a difficult year for businesses is an understatement. Covid-19 impacted all types and sizes of businesses, across the globe, in one way or the other. On one hand, the pandemic lead to the shutdown of many businesses. But, on the other hand, it lead to an unprecedented surge in ecommerce growth. As the world went into the lockdown, consumers went digital to shop for their desired products. This huge shift in consumer behavior caused the ecommerce's share in global retail trade to grow from 14% in 2019 to 17% in 2020.
This, when coupled with the rise of new demands and an increased demand for various goods, has created an environment that is conducive to the growth of ecommerce businesses. However, it has also significantly increased the competition, as the pandemic pushed a large number of businesses to make their digital debut. This has created a scenario where the need for businesses to stay relevant online is higher than ever.
How Businesses Can Stay Relevant Online in 2021?
Digital marketers need to use this unprecedented reliance on ecommerce to their advantage. However, as (most) things are likely to return to normal by summer, they also need to make sure that the marketing strategies they are devising will also help keep the relevant in the post-pandemic world. Here are some ways businesses can take advantage of the current situation as well as ensure long-term benefits:
Do Not Lose Your Existing Customers
Although there has been a major shift in buying trends recently, many businesses have been struggling to gain new customers due to the increased competition and economic downturn. If you're facing the same struggle, it is essential that you focus more on your existing customers. Take every measure to ensure that they don't leave you.
Increase customer loyalty by creating targeted campaigns and offers for their new or changed needs, offering discounts, or providing free trials. While the latter two may seem like an investment without return, it will bring you profits in the long run by helping to increase the loyalty of your existing customers, and perhaps bring some new ones as well.
Increase Your Online Visibility
If you have not done it until now, it's high time you invest time, effort, and money in SEO to increase your brand's visibility online. Identify the new or changing needs of your target audience and address their pain points with relevant content and offers. You can also host informative webinars to increase brand awareness, build trust, and attract new customers.
Give Your Customers More Ways to Connect and Shop
Make online shopping as easier for your customers as possible. Make sure they do not miss out on any updates by sending automated emails, allow them to connect with you via multiple channels, such as phone, email, and live chat, provide a good user experience by investing in a quality CRM software, and above all, bring your services online.
The world is going through a difficult time. But, the pandemic has also created several new opportunities in the world of ecommerce. Having a strong digital marketing strategy is the key to taking advantage of these opportunities. The tips that we have discussed above can help give you a head start. The more connected you will remain with your target audience and/or customers, the more successful you will be in staying relevant through this difficult period and beyond.